Stratasys F770 Vs. BigRep Large Format 3D Printer
With Stratasys releasing the F770 large-scale, 3D printing got a lot more accessible. Today we're discussing the advantages the Stratasys F770 has over the other options on the market from competitor BigRep.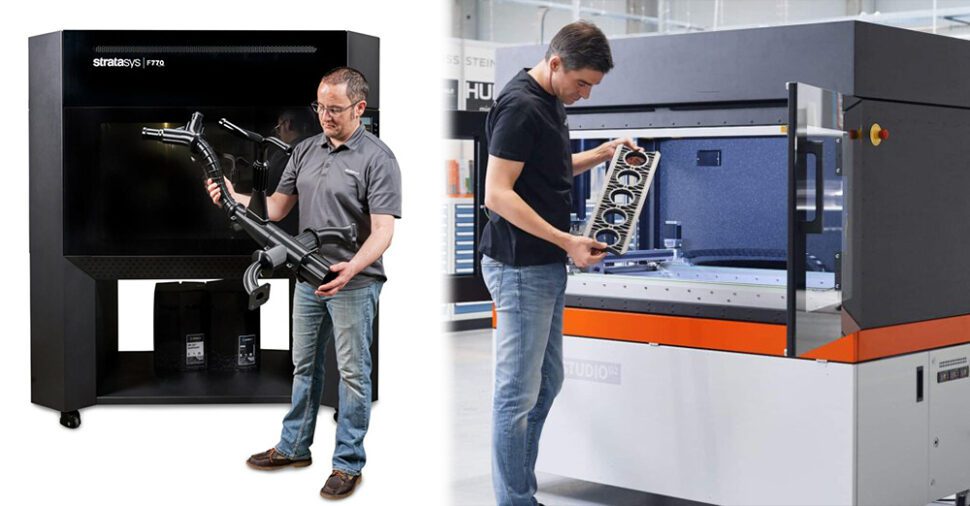 Reason 1: The Stratasys F770 Software - GrabCAD Print Vs. BigRep's Blade Software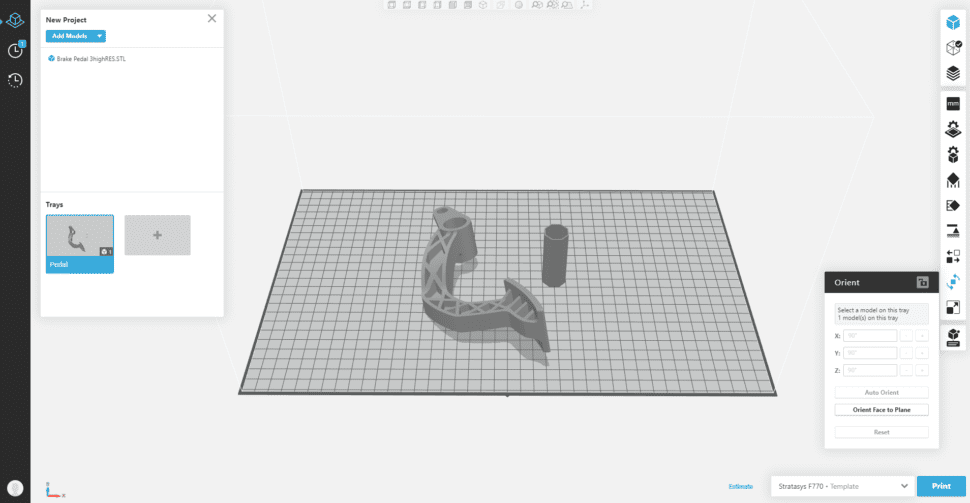 One of the best things about the new Stratasys F770 is its accompanying software solution GrabCAD Print. With GrabCAD Print, you can not only process your prints and apply your desired settings, but also monitor your current build, arrange your queue for future builds, and keep track of past builds on all your Stratasys equipment. GrabCAD Print has a lot more functionality than just slicing your parts, compared to BigReps Blade software which simply slices the part and applies your print settings. GrabCAD Print is also built out specifically for Stratasys printers from the ground up, whereas Blade is built from Ultimakers Cura Software and adapted to work with the BigRep Printers. The F770 also comes equipped with MTConnect which allows you to fully integrate your 3D printer into your existing smart manufacturing floor ecosystem.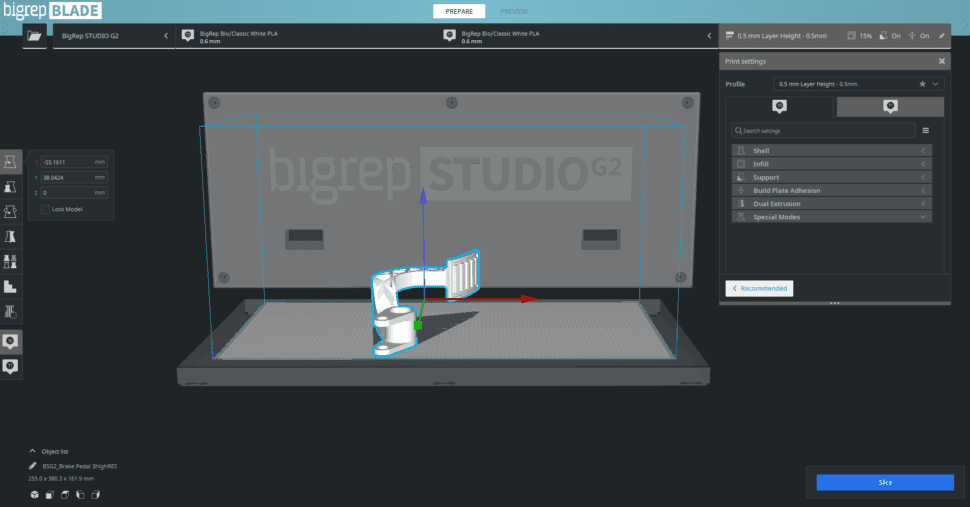 Reason 2: The Hardware
Another stand-out feature of the F770 is its meter long fully heated build chamber. Having the entire build chamber thermally controlled allows the F770 to get better layer-to-layer adhesion, meaning you'll get stronger parts. We can compare this to BigReps meter long heated build plate. The heated build plate does allow users to significantly cut down on part curl and improve first layer adhesion compared to printers without a heated build plate or chamber; however, these advantages only apply to the first few layers. The F770's heated chamber allows thermal control of the entire part throughout the entire build. This ensures consistent part quality throughout the entire print, even for tall prints.
Reason 3: The Customer Service
With thirty plus years of experience, Stratasys knows the value in keeping your machines running. Because of this, Stratasys offers the industry's best customer service to ensure that your machine continues to produce parts. With Stratasys's service contract offerings, they make sure one of their highly trained service technicians is sent out to troubleshoot and repair your printer should your machine have problems. This frees up engineer's time to focus on their job instead of fixing issues with a faulty machine. While BigRep offers phone and email support, it's the users responsibility to install spare parts and make sure their printer is back running. Stratasys understands your time is valuable and allows customers to focus on their job - not on repairing their tools.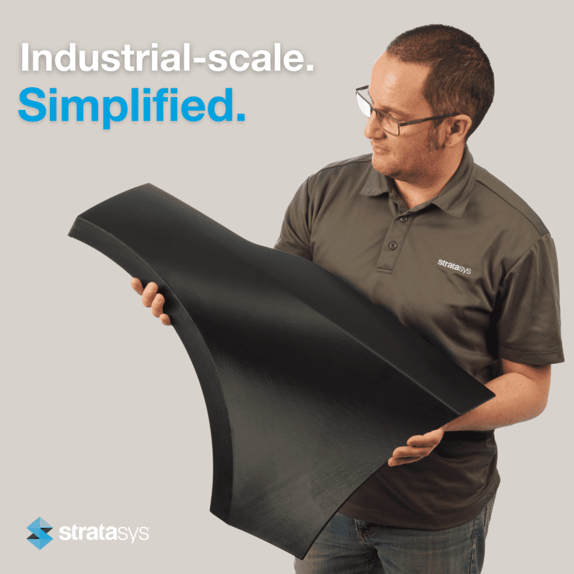 Stratasys has really made reliable large format 3d printing accessible by bringing the F770 to market. They used their years of experience to produce a machine that makes large scale printing easy and simple. In addition, you know with the Stratasys name on the machine you'll be well taken care of for the entire life of the machine.