The New SAF Lab Is A Game Changer For CADimensions
A new 3D printer means new capabilities for CADimensions and the Stratasys H350 is up and running in our newly renovated SAF Lab. We've seen a growth in demand for robust supply chains, shorter design-to-part cycles, and reduced spare-part inventory. Industries such as consumer goods, automotive and transportation, and commercial equipment are all in search of the latest technology to meet their needs. The H350 is the additive manufacturing solution that these markets demand which is why we saw it essential to bring one in-house to provide this solution to our customers.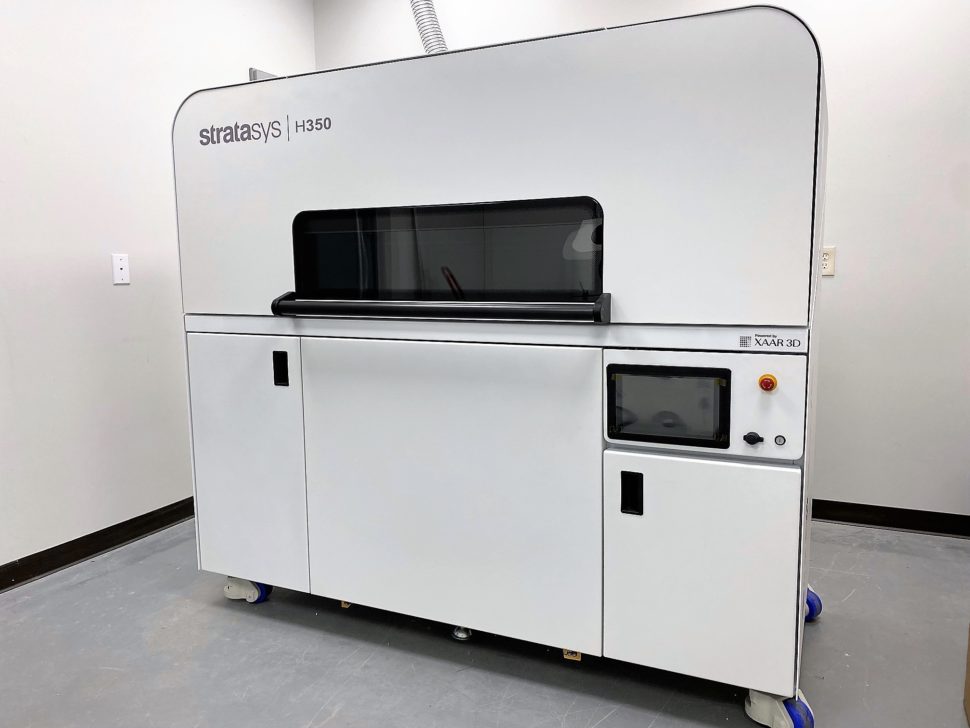 What is the H350?
The H350 is the first powder-bed fusion 3D printer from Stratasys powered by SAF (Selective Absorption Fusion) technology. SAF uses an infrared-sensitive HAF (High Absorbing Fluid) to fuse powder particles together layer by layer to build parts. A proprietary Big Wave powder management system evenly distributes powder across the entire bed, where industrial-grade Piezo-electric print heads jet the fluid in select areas to create each layer of the part. Then the bed is exposed to infrared energy, which causes the areas with HAF to melt and fuse together. As with any additive process, this sequence is repeated until the build is complete.
The result is a "cake" of powder with the parts nested inside. After a cooling period, the cake is moved to the powder retrieval station to break it apart, reclaim unfused powder, and reveal the parts. From there, the post-processing options are extensive and can include:
Bead-blasting
Tumbling
Dying
Vapor smoothing
Many more…
Nesting = High Volume
One of the key benefits of SAF technology is the ability to nest parts in high quantities in a single build. Nesting densities of 12% are common and depending on part geometry, even higher. This means with a single H350 we can produce potentially hundreds of your parts every 36 hours.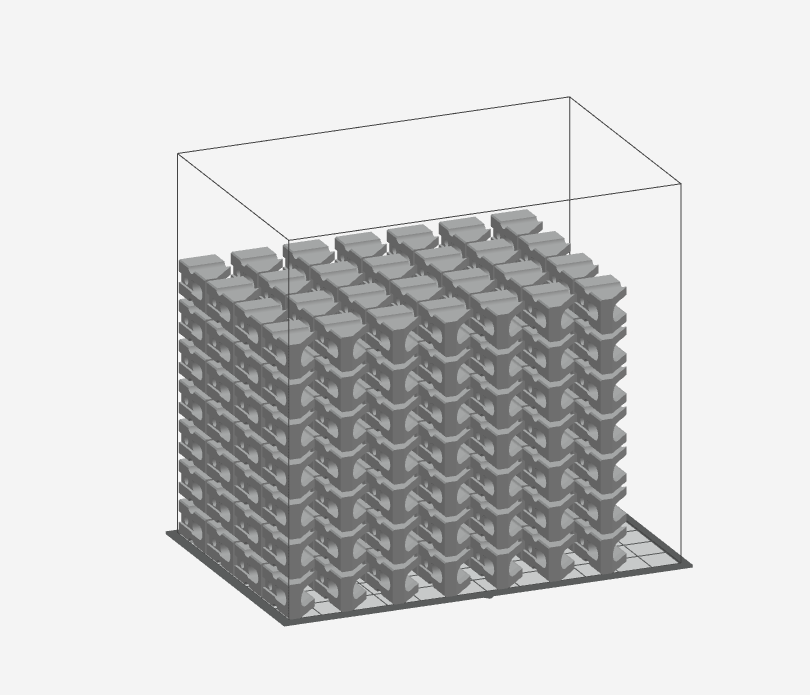 Eco-friendly PA11 Material
Today, the H350 prints with Stratasys High Yield PA11, a nylon powder. PA11 is eco-friendly and 100% bio-based from sustainable castor oil. It offers high ductility and impact resistance which makes it suitable for a wide range of industrial applications and volume production of end-use parts. Typical applications of PA11 include:
Strong, functional/load-bearing parts
Shatter-proof applications
Housings, covers, and other smooth finish, end-use parts
PA11 is just the start. Stratasys plans to develop and release materials continuously, such as PA12 and polypropylene.
Post-processing with DyeMansion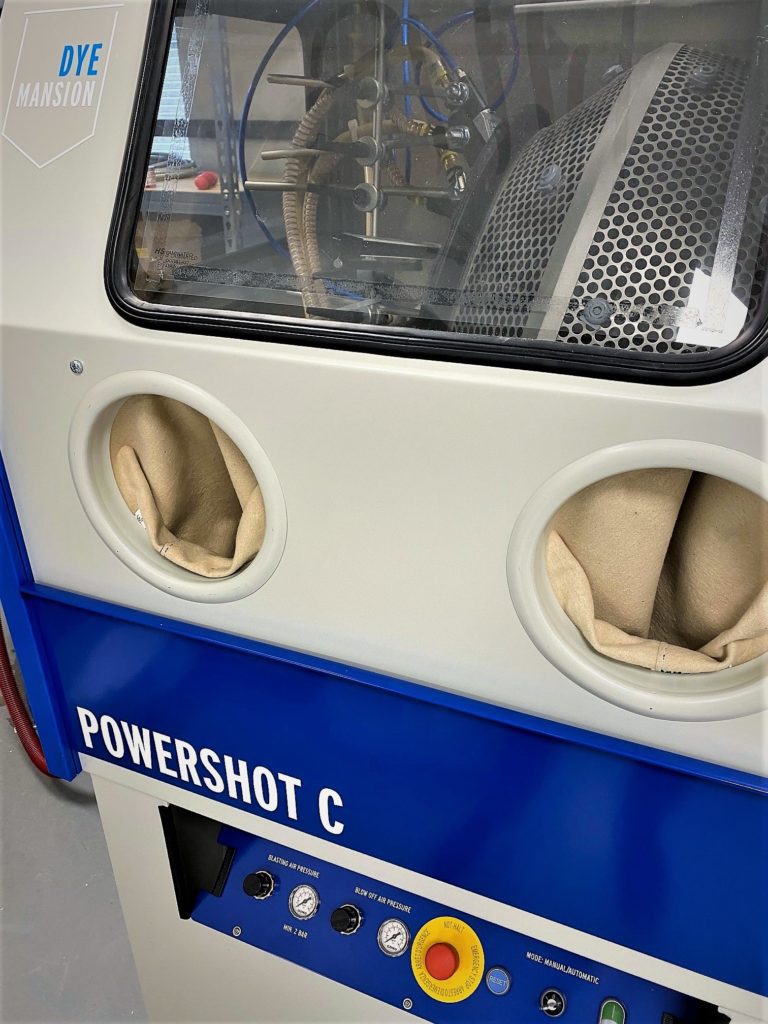 When producing end-use parts with additive technology, the look, and finish of those parts are of utmost importance. To complete the SAF workflow, CADimensions has partnered with the leaders in additive post-processing solutions, DyeMansion. DyeMansion has an extensive portfolio of post-processing equipment for any application. Their Powershot C system enables automatic depowdering and cleaning of parts with a proprietary Polyshot Cleaning media. The Powershot S takes it a step further by equalizing the peaks and lows of the surface, achieving a more homogenous part quality. Furthermore, they offer the DM60 dyeing station for limitless color options, and the Powerfuse S, a green and industrial vapor polishing system for smooth, sealed surfaces. We are very excited to have their equipment in-house and have been truly impressed with the quality and finish of parts coming out of their machines.
What does SAF mean for you?
With the addition of the Stratasys H350 and Dyemansion systems, CADimensions is fully-equipped to offer high quality, end-use parts at production volumes to our customers. Powder bed fusion, and more specifically SAF technology, has quickly grown to one of the premier additive manufacturing processes chosen by engineers and industry experts alike. If you're struggling to source high-quality, dimensionally accurate plastic components, look no further than the team at CADimensions. Whether it's ten parts, or ten thousand, the H350 is up for the task.