How To Order 3D Printed Parts
Watch how easy it is to work with us
CADimensions' 3D printing service bureau is on-call to support your needs. Our facility is equipped with 4 different types of 3D printing technologies including, FDM, Polyjet, DLP, and SAF. In just a few clicks you can get a quote, order your 3D printed parts, and have them shipped right to your door.
This video walks you through the process to submit and order parts through our online portal. From anywhere on the site, navigate to the "Order 3D Printed Parts" button. At the bottom of this page, you'll find our loader screen which accepts all types of CAD files in sizes up to 200 mbs.
You can also drag and drop one or multiple files right into the loader screen. Once you add a file, you'll be asked to log in or create a new account.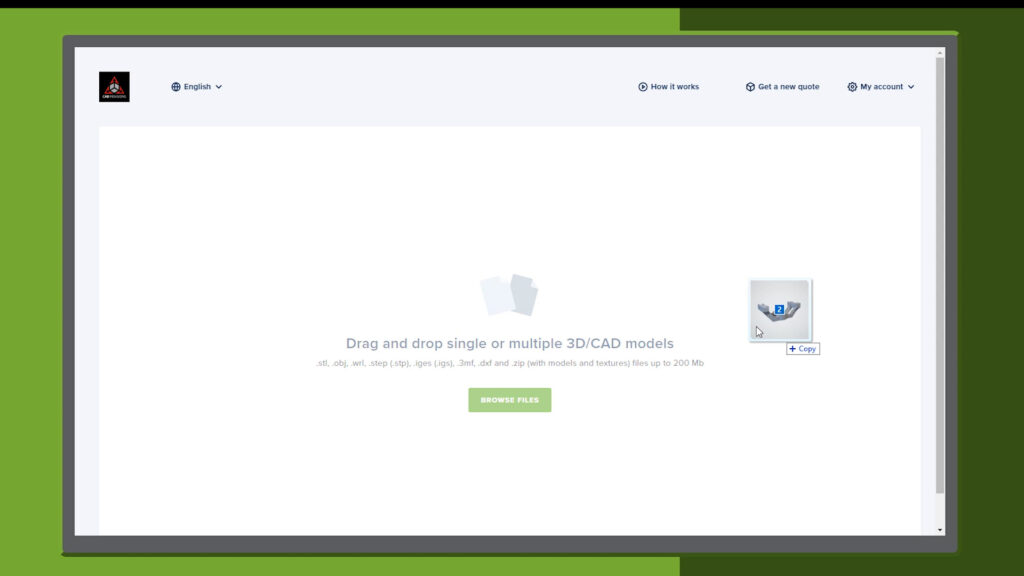 From here, the software will take a few seconds to analyze your files. If for some reason your model can't be analyzed, it may be for several reasons but you can always ask for assistance by clicking manual check.
Once your model is loaded you can select from FDM, DLP, or Polyjet technologies available, and choose the material you want. Spec sheets on material properties are available with a click.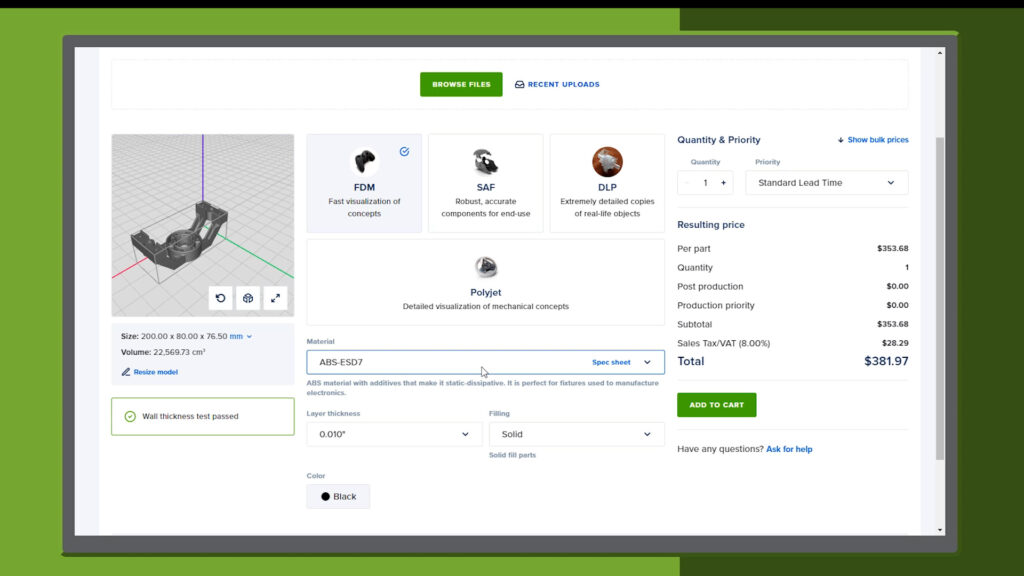 Once you've selected your technology and material, you can adjust the layer thickness and fill options from the dropdown. Fill options like sparse will conserve materials and be lower in cost, while solid parts will require more material and cost more. If the material you chose has a color option, you can select it here.
Next, you determine how many you need and how quickly you need them. Options are available for bulk pricing as well.
Once you add your order to your cart, it's a lot like any other online shopping experience you've had anywhere else. You have an account with CADimensions, and we will print your order as soon as it's received.
If at any time during this process you're unsure if your model is ideal, or might need tweaking, or you just need help, you can always jump in our chat for support.
Upload Your CAD Model Below For An Instant Quote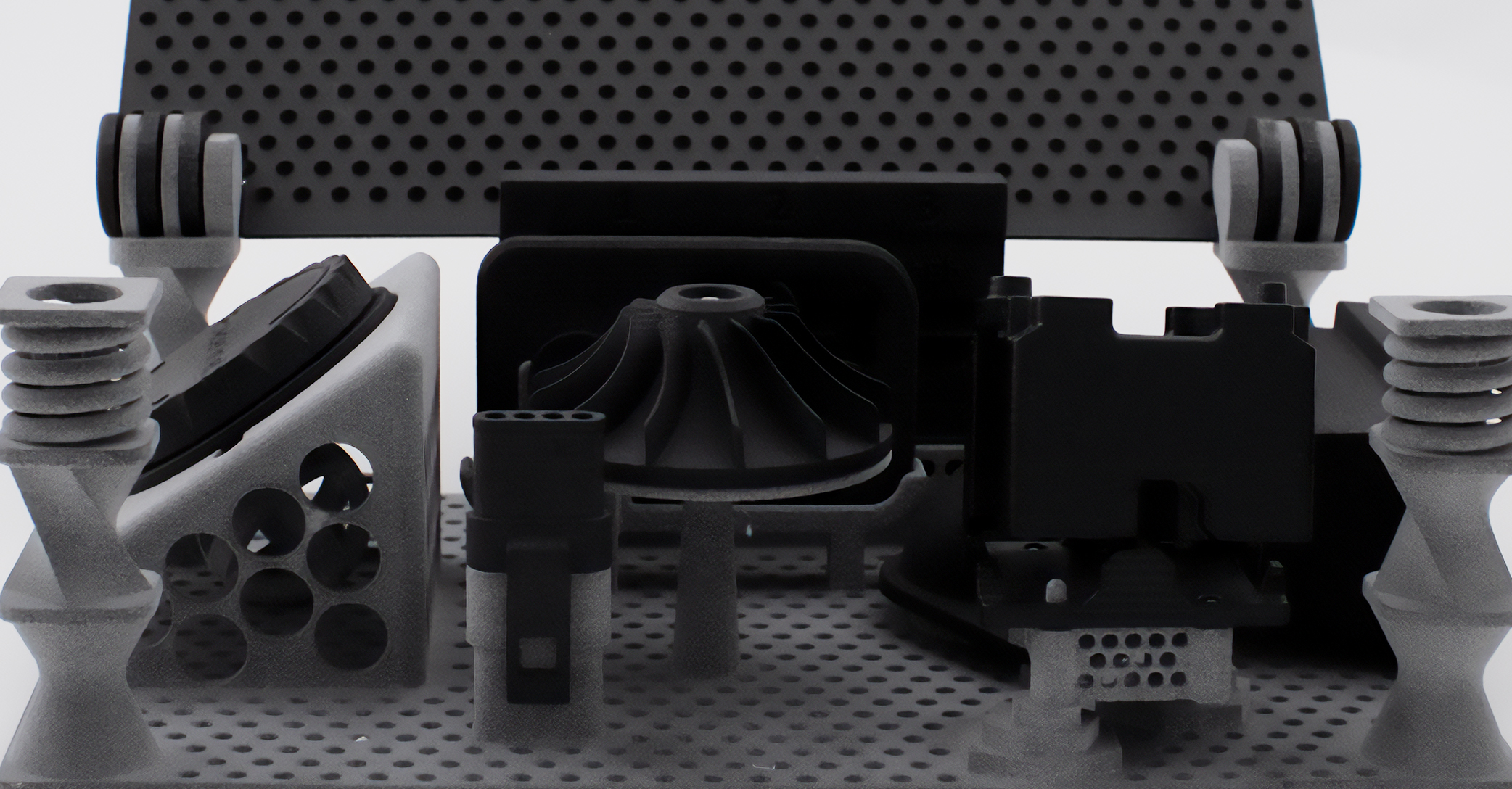 Can't Upload 3D Printed Parts On Your Mobile Device?
Sign up here to schedule a consultation with one of our friendly and knowledgeable representatives and we'll help you get started with your manufacturing needs.