When Should You Use a 3D Printing Service?
3D printing is not exactly "new on the scene" but 3D printing services are a growing and changing field. Whether you're using additive manufacturing regularly today or not, there are some ideal times when you should work with an outside service. Some of the best examples are…
You're new to 3D printing and need to source a new part.
For anyone new to the process, 3D printing can pose some unique challenges, and the best way to understand the scope and scale is to work with a 3d printing service bureau that can offer guidance and insight based on experience.
Your current 3D printing machines are at capacity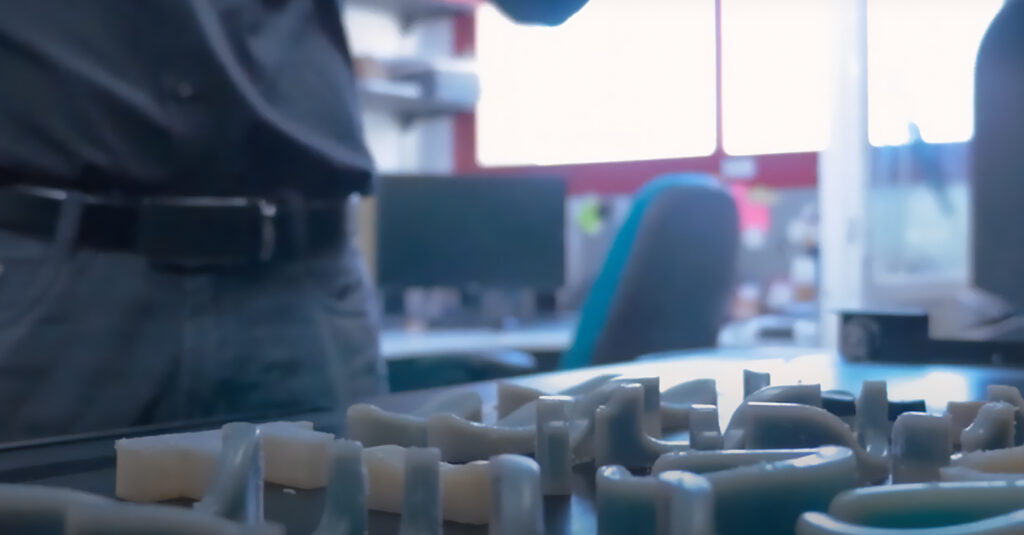 Additive Manufacturing is a building process that takes time and sometimes your demands outweigh the capacity you have. Being able to rely on a trusted 3d printing service partner to produce the same quality parts you get from your own machines is critical to managing production gaps.
We have a technology you don't
To try and list the many types of 3D printing technologies would be an alphabet soup of acronyms. Certain technologies will offer features and functions that others cannot. Expanding your horizons by utilizing different technologies is a great way to test the limits of your parts and what they're capable of.
You're shopping for a 3D printer
Evaluating what printing technology is right for your organization to adopt is not a decision to be taken lightly. Working with a service bureau like CADimensions will enable you to get benchmarks from multiple technologies to help you make the right decision.
Your prototype pushes boundaries

3D printing a prototype today is a world of options and materials to do just about any shape, color, and texture you can imagine. When you need a prototype that really blows people away, look to a service bureau that can ensure your design is brought to life accurately and quickly.
These are just some of the most common reasons why customers order 3D-printed parts and prototypes from CADimensions.com.
Our team of experts works with you and your file to ensure you're getting the highest-quality parts at the best possible price.
Upload Your CAD Model Below For An Instant Quote

Can't Upload 3D Printed Parts On Your Mobile Device?
Sign up here to schedule a consultation with one of our friendly and knowledgeable representatives and we'll help you get started with your manufacturing needs.